If you are searching for the best place to study handwriting analysis you have come to the right place!
The KAROHS International School Of Handwriting Analysis® offers five levels of diploma graphology courses, all of them, all of them based upon extensive research and  sound graphological principles.
All coursers were developed by Dr. Karohs who a successful practicing graphologist, and a former college teacher with 24  years  of  college  teaching experience.
KAROHS courses are currently studied by students from more than 43 countries around the world.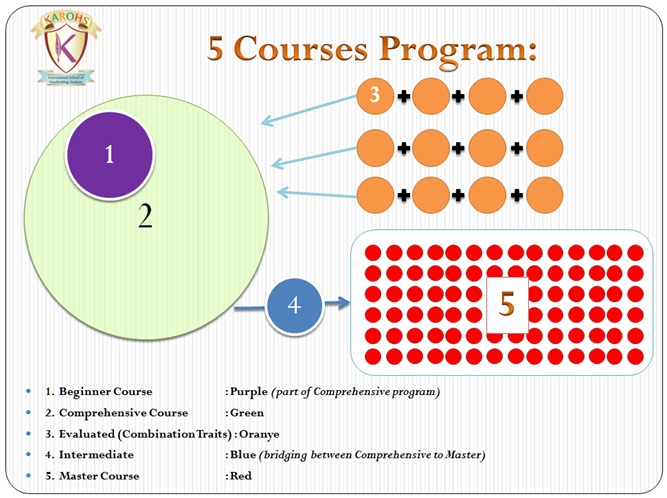 In Brief, the differences in this five programs as follow:
 If you are truly motivated, I promise you that with my study materials you will become a
competent professional graphologist and get paid for it.
GUARANTEED!
Karohs courses are taught in 2 tracks:
1.  Home study (distance learning) program for International Students
Wherever you are, you can enroll in a KAROHS course easily. The home study method is preferred by students with time  and  distance  constraints.  In  our high tech era,  home studying has became a viable alternative. Using their Internet conenction, students can learn easily anywhere in the world.  Our course material is highly organized and comes with with a detailed guide how to work through the home system.
If students have any kind of course questions, they can always contact us by email and expect a prompt reply. A Questions/Answer form is provided with the course material.
2.  University program (available in Indonesia)
Starting with the Spring semester 2013, the KAROHS International School of Handwriting Analysis courses are being offered through the Psychology Department at Maranatha University, one of the leading universities in Bandung, Indonesia.  We  are very pleased and honored that, after a rigorous selection process, our courses were chosen for inclusion into the University  curriculum. Courses are taught by Mr. Syibly Avivy A. Mulachela,  M.Psi.,  CMHA., our own Director of Training and Continuing Education. Students receive classroom teaching for about five months (approximately 12-14 sessions) per course. Curently, this program available only in Indonesia. Please keep checking our website for further developments.
---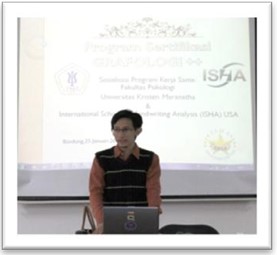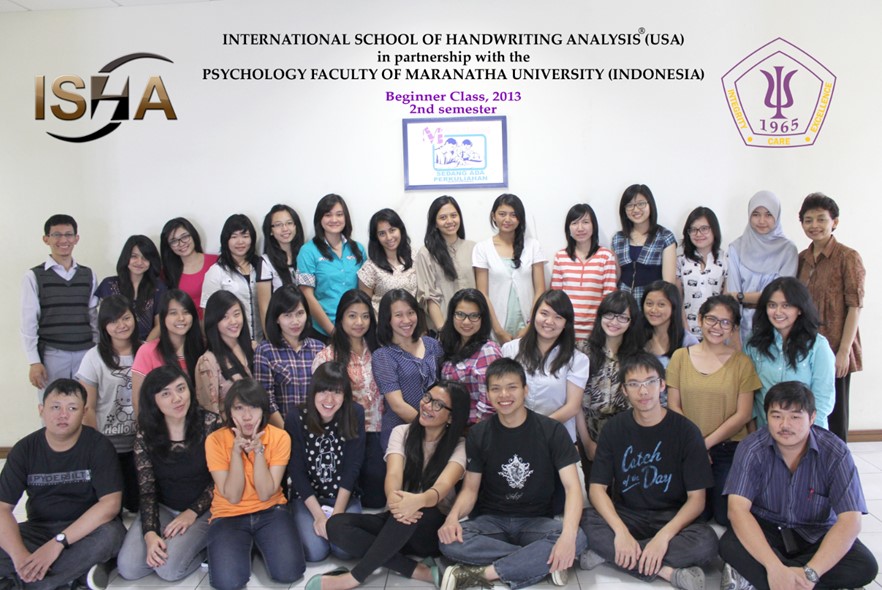 Quick Link:
 COURSES: Five Courses Programs BOOKS: Graphology Books CAREER: A career in Handwriting Analysis
See detail courses programs (click the image below):
         1. Beginner                      2. Comprehensive              3. Evaluated                  4. Intermediate                 5. Master

Copyright © 2016 the KAROHS International School of Handwriting Analysis®. All rights reserved.
No image or portion of this website may be copied or reproduced without written permission.